Boscolo Fine Dining Salon
The place where refined cuisine with Italian accents is emphasized by an exclusive environment.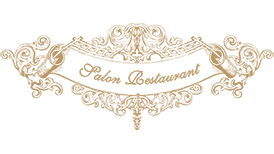 Salon Restaurant in the beautiful surroundings of the Neo Renaissance Boscolo Prague offers Mediterranean fare with accent on regional Italian delicacies. Emphasis is placed on the quality of raw ingredients hand picked by the Executive chef. A fine selection of wines makes the gastronomic voyage complete.
Number of rooms

1

Capacity

40 seated / 70 standing

Cuisine

Italian, International, Mediterranean

Main course

345–645 Kč
parking, no-smoking area, hotel rooms, takes credit cards, av equipment on premises
Restaurant rooms
Fine Dining Salon
Cosmopolitan elegance, dimmed lights and Italian design makes Salon the perfect choice for a romantic dinner. For added privacy the interior of the restaurant is divided by floor to ceiling columns. The light display window where the best wines are placed decorates the back wall of the restaurant.
Seating capacity

40

Standing capacity

70